Care with Compassion & Cure with Passion
Helping thousands of people to get advanced-class medical services. Your health is your most important asset.
Care & Cure Hospital – a project of Sri Lingala Siva Sankar Reddy Chairman laid its foundation with a dream to provide quality medical services to the people of Anantapur. The team of experienced and eminent doctors, nursing care, patient care and management, all worked with the single goal to make Care & Cure Hospital, the most preferred hospital in no time.
24x7 Emergency Ambulance Service
Care & Cure Hospital is now the only hospital providing National Standard Patient care with Organized Management. We are NABL accredited and comply with NABH Standards. Today we are proud to say that the result of hard work and dedication of everyone proved it. This 100 bedded hospital brings the best in multispecialty treatment. Focusing on the specialities like Cardiology, Emergency & Critical care, Orthopedic & Joint Replacement, Spine Surgery, Neurology, Neurosurgery, Surgery Nephrology, Gynecology, Critical Care, Diabetes and many more.
A Complete medical solution in one place
Medical and surgical assistance.
Accurate lab tests & results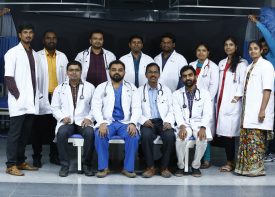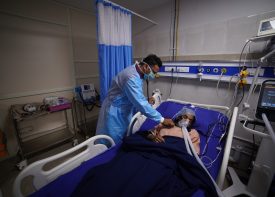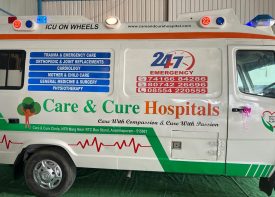 When it comes to choosing a hospital, one thing is clear: quality counts. With tradition, excellence and quality in providing medical care in a comfortable and convenient environment, Care & Cure Hospital bring peace of mind to hundreds of patients with the help of eminent doctors, specialists and nurses.
We specialize in a wide array of medical fields and have some of the best facilities.
Met an accident got ankle injury and head collision. With the support of doctors and staff I recovered within 24 hours. Every thing is perfect and services are excellent. Nothing to worry about treatment you will get high sofisticated treatment. Excellent treatment and hospitality . If you are not constraint with ehs go for this hospital. Support staff and treatment is excellent. Guidance and caring of doctors will provide boost for patients. Totally best in class hospital in small city ANANTAPUR. Go for it without any doubt if you need best hospitality. Thanks for the management , doctors and supporting staff. Just go for it. All the best.
Best in class hospital for maternity in Anantapur City. Doctor Vasudha Devi Gynaecologist she is simply the best doctor i have ever come across, we went to her during my wife pregnancy. She is calm , composed, listens to the patient, and her diagnosis is Spot-on. A to Z they will provide clear bills both cash and card payments accepted. Great team in place with help starting from the reception to management and Health Insurance Raghavendra & Ramana done easy process. Nurse i think Padmavathi night duty she cared my baby like a mother whole night please appreciate her for excellence cared. Suggestions: 1. Introduce packages for Delivery. 2. Baby Cradles for deliveries.
Have consulted Dr.Kathyayani for cardiology she treated very carefully and gave best treatment. Hospital also very class and clean and g best service.
We are very thankful to your hospitality of staff and the service provided by the management. We are overwhelmed to have such service and proud to have this hospital in Anantapur Thanks to one and all...
After having moved out of Anantapur some 20years ago, visited the hospital with great skepticism in terms of their protocols, cleanliness etc. Went for OPD visit and came away very impressed. Dr. Mahesh is one of the best that I have visited in a long time. He spends time with patients and is very thorough in asking for symptoms and takes great care in arriving at a diagnosis. I just hope the corporate hospital syndrome prevalent in Blr/Hyd, won't affect him or management and push doctors towards 5min per patient kind-of-care. Very impressive! Dr. Mahesh and Management: Kudos and keep it up.
Never thought we would have medical treatment like here in Anantapur. starting with treatment and the way they handle the patient detailed reports and feedback policies are extremely good. Also Doctors and surgeons here are very well educated and had good experience in their fields. I am extremely satisfied and would recommend others to visit this place.